The Lenovo 300e Chromebook is a computer designed especially for education. It is a very light, portable Google device designed for day-to-day use in educational centers . It has four modes of use to offer personalized ways to plan, teach, learn and participate. With this model, both students and teachers will be able to browse applications from the Google suite, Google Workspace for Education , such as Google Classroom , Google Sites or Google Meet .
This computer with the Google operating system (Chrome OS) , is fully synchronized with the cloud. The use of applications such as Docs, Spreadsheets or Google Presentations, is much more efficient and faster since it is fully synchronized and integrated with the computer.
Lenovo 300e Chromebook Technical Specifications
The Lenovo 300e model is a convertible laptop , adapted to today's hybrid education context, with a large number of Google applications and tools, integrated antivirus protection and cloud backups. Plus, with the simplicity of Chrome OS .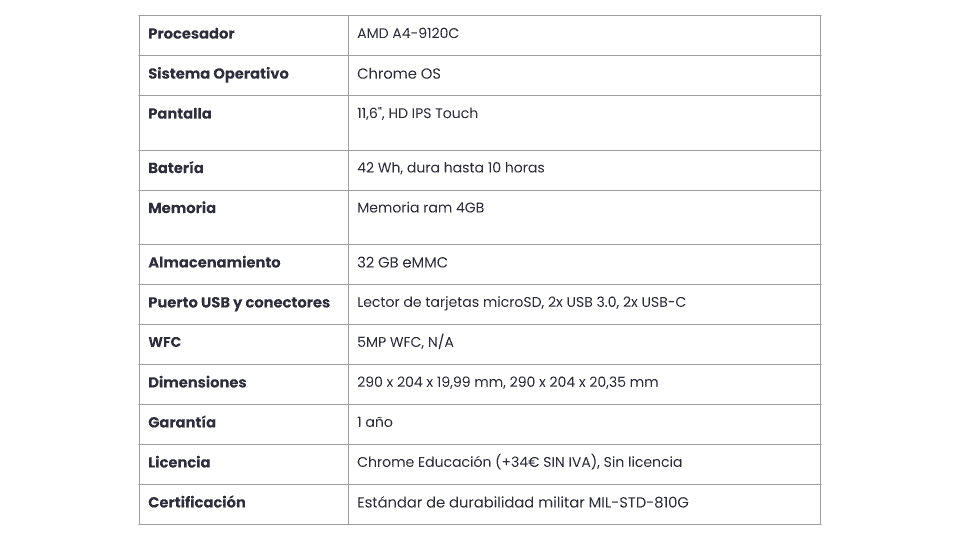 You choose: Touch or type (touch screen features)
The Lenovo 300e Chromebook has an 11.6-inch 10-point HD multi-touch screen , 100% convertible that allows classes to be much more dynamic, collaborative and creative. Teachers can quickly and easily mark tests or assignments, and students can write directly on the Chromebook.
Flexible as the student's imagination (360º hinge features available on laptop, tablet)
The Lenovo 300e Chromebook also features a 360-degree hinge that allows users to flexibly switch between four modes: laptop, tablet, tent, and stand, making
makes it ideal for all types of students. Thus, you will obtain a unique versatile and tactile personal learning device.
The 720p HD front-facing camera is ideal for video conferencing and Hangouts, while the optional rear-facing camera lets you explore and record your surroundings. Also, with the unique keyboard camera design, the Lenovo 300e (2nd Gen) can be used as a tablet for taking photos.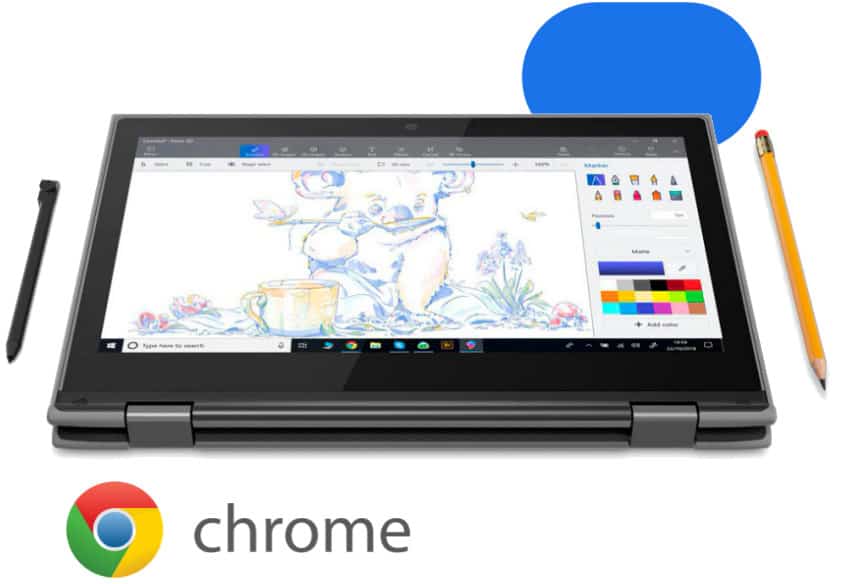 Fast and powerful processor like the first day (processor characteristics)
The Chromebook 300e's 2.4GHz AMD® Dual-Core A4 processor is blazing-fast and runs all apps from the Chrome Web Store and Google Play. Educational applications, especially interactive ones, are designed to facilitate and enhance learning.
Military-grade Durability and Usage (drop resistance features, hinge)
This laptop features a sturdy, secure build for students of all ages, with rubberized covers, reinforced ports and hinges, a sealed keyboard, and mechanically-adjusted keys. In addition, the Lenovo 300e device is resistant to drops from a height of up to 75 cm (approximately the height of a desk), and its keyboard resists liquid spills of up to 330ml.
On the other hand, this computer meets the military standards MIL-STD-810G . This means a model prepared for any inconvenience that can occur in schools: falls, liquid spills and wear and tear.
All-day battery (battery life and charging time)
With up to 10 hours of battery life, the Lenovo Chromebook 300e lasts through a school day and beyond. Due to the quality and durability of the battery, there is no need to lug around power cords and adapters, making it easy for users to move around. In this way, students can use it throughout the day and leave it charging at night for the next day.
Compatible to manage Chrome Education license
Schools can easily manage their entire inventory of Chromebooks with the Chrome Education license. With this benefit, the school's Google Console administrator will unlock up to 200 security policies to ensure secure access to computers centrally. It will no longer be necessary to configure each computer one by one, but from the Google Administration Console, changes can be made with just one click. Some of the changes are: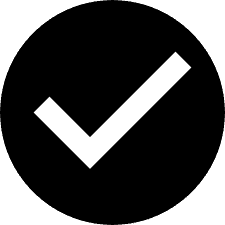 Security updates.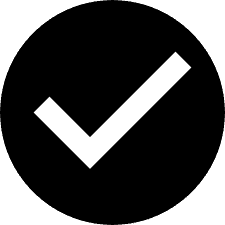 Control over the pages that can be accessed, and extensions or applications that can be downloaded.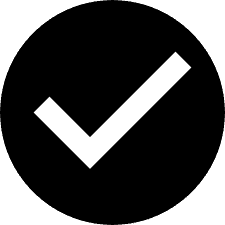 Management of the compatibility of old applications.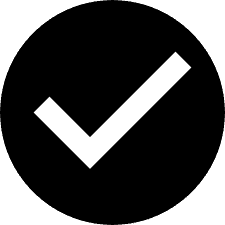 Centralized configuration of networks and proxies.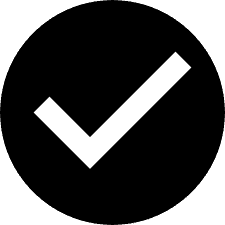 Centralized configuration of printers.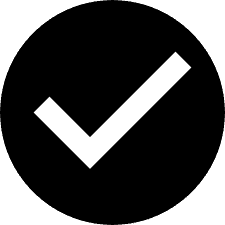 Usage and safety reports.
Lenovo Chromebook versions and price (difference between models and prices)
In addition to the Lenovo 300e convertible model , there is another device with some more sophisticated features within the education laptop catalogue: the Lenovo 500e Chromebook . This new series, which is priced a bit higher than the 300e model, also uses Chrome OS. In addition, it incorporates an 11.6-inch HD IPS screen with Gorilla Glass, as well as an Intel Celeron N3450 processor with up to 8GB of RAM and 64GB of storage.
As for the price, both the Lenovo Chromebook 300e and the 500e model have a low cost so that the acquisition in educational centers is much easier.
On the other hand, Lenovo makes warranty extensions available to schools to ensure their durability over time. Among them, the 1-year on-site warranty that is included in the Chromebook stands out. In order to insure against Chromebook malfunctions, accidental drops and spills, Lenovo has the ADP Guarantee . For more information, you can contact us .